iBuyer Intelligence Briefing: Call Recording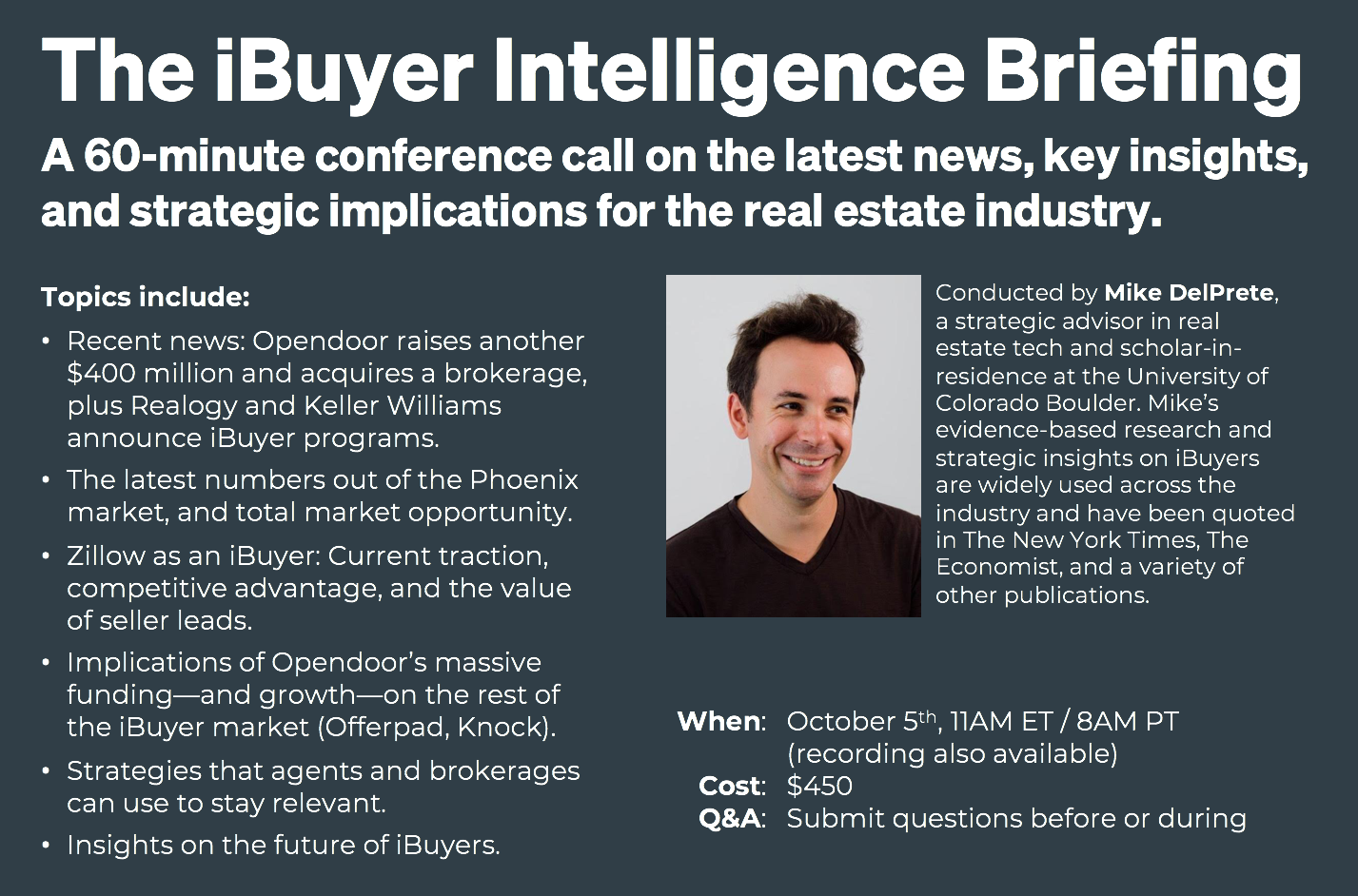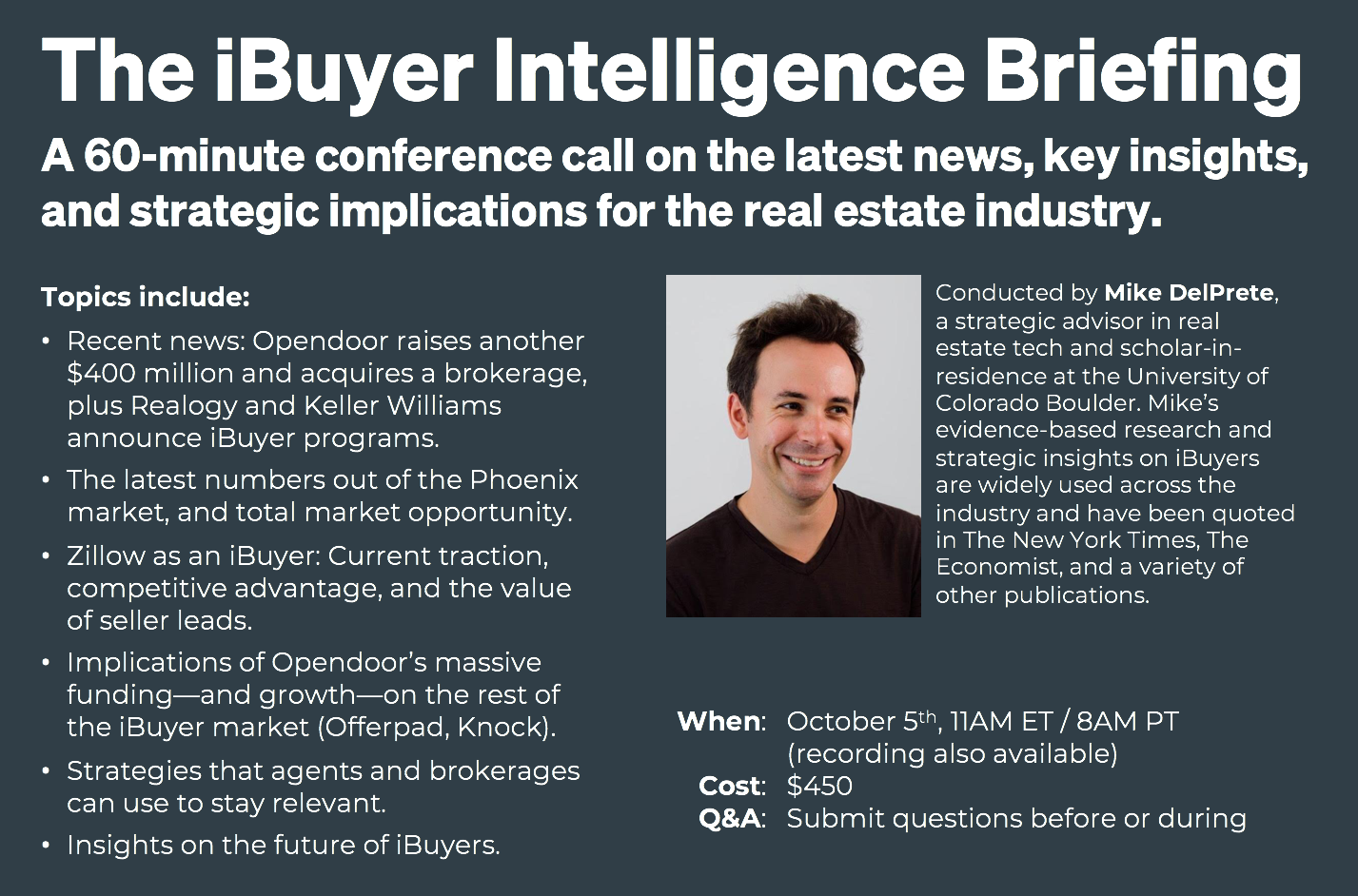 iBuyer Intelligence Briefing: Call Recording
The iBuyer Intelligence Briefing was a 60-minute conference call on the latest iBuyer news, key insights, and strategic implications for the real estate industry. A deep dive to talk about what's going on and why it matters -- all supported by my classic evidence-based approach.
Key Discussion Topics
Recent news: Opendoor raises another $400 million and acquires a brokerage, plus Realogy and Keller Williams announce iBuyer programs.

The latest numbers out of the Phoenix market, including Zillow's traction to-date, overall market share, and emerging trends.

Zillow as an iBuyer: Current traction, competitive advantage, and the value of seller leads.

Implications of Opendoor's massive funding—and growth—on the rest of the iBuyer market (Offerpad, Knock).

Closing the loop: Opendoor acquires a brokerage, Open Listings.

Winner take all: Zillow vs. Opendoor.

Strategies that agents and brokerages can use to stay relevant.

The incumbents react: Implications of Realogy and Keller Williams entering the space, and the innovator's dilemma.

Strategic implications for real estate portals: friend or foe?

How profitable is the iBuyer model, what are the key risks, and how can they be mitigated?

How big is the U.S. and international market opportunity?

Insights on the future of iBuyers.
This purchase is for a recording of the call, which was held on October 5th.